Coral Springs Restoration Expert - Reconstruction And Remodeling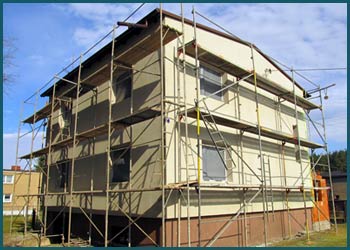 Fire, flood, storm or an unexpected acciden, can all be a damaging experience, both to you and your property. While there's nothing much you can do, except limit the damage to a bare minimum, you can however, restore your property to its pre-loss state. Dealing with such extensive property damage, can leave property owners unsure and uncertain about what to do next. Intense structural damage demands reconstruction or remodeling, but the process involves huge costs and disrupts day-to-day life and business activities. What you need is a company that handles it with professionalism, has highly trained technicians, and is fully equipped to handle reconstruction/remodeling projects of any scale.
At Coral Springs Restoration Expert, we bring over two decades worth of expertise in property damage restoration services and also provide a wide range of reconstruction and remodeling services in Coral Springs, FL area.
Why us?
Being the one-stop destination for loss mitigation, reconstruction, disaster management, emergency services, reconstruction, and remodeling, we make the transition from destruction to normality a lot easier, hassle-free, smoother and faster. After our pros are done with drying out your home or disposing off mold-eaten materials, we can further reconstruct your property to put it back together to its pre-damaged state. The convenience offered by working with one company for mitigation, repairs and reconstruction and the savings acquired in the process, is one of the reasons why Coral Springs Restoration Expert ought to be your first port of call after disaster strikes, making 954-355-0054 the only number you'll ever need.
In addition, we also undertake remodeling projects. So, if you've been considering remodeling your kitchen or your living room for a while now, we can make it happen. Our team comprises restoration experts, carpenters, handymen, remodeling pros and we've partnered with reliable contractors who can ably handle your reconstruction and remodeling needs.
We assure superior results:
Once you call Coral Springs Restoration Expert, we arrive quickly to the site in Coral Springs, FL area to inspect the property and ensure work completion in a timely manner. Once we're through, the end result is assured to be a direct reflection of our customer's vision. We don't believe in adhering to preexisting plans, rather we add our own unique touch to it in conformance with your ideas, that leaves your property looking better than it ever was. From reconstructing your home to remodeling kitchens, bathrooms and other spaces, our result-oriented approach allows us to deliver superior results every single time
Our services:
Consultation and design: Out of ideas? Need a revamp but don't know how? We'll survey your property and come up with creative remodeling designs for your property.
Full scale remodeling: Whether you need a more vintage touch or want to model your home following a custom-design, we can alter your home's look to the way you want it.
Reconstruction: Want to fix your property up and restore it to the way it was? We'll pay attention to every last detail and reconstruct it to restore it to its original condition.
Construction: We provide full service contracting, wherein we provide architectural reports, blueprints and undertake complete/ partial construction projects.
Makeovers: Instead of remodeling your entire property, a simple change of paint or wallpaper can make a difference. We undertake wallpapering, flooring, painting, custom woodwork and more.
Want to give your home an elegant touch? Or are you looking to reconstruct a portion of your home following fire damage? Trust us to deliver results – call 954-355-0054!