About Coral Springs Restoration Expert - Coral Springs, FL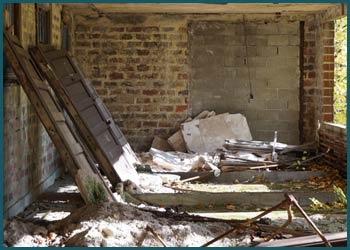 Since its establishment over two decades ago, Coral Springs Restoration Expert has managed to etch a unique identity for itself, recording a positive response from the local community in Coral Springs, FL area that has trusted it for water/fire damage remediation and restoration. With a multifaceted array of offerings, the company has extended its offerings to both residential and commercial properties, helping them alleviate the distress that follows a catastrophe and helping them restore their life back to normality.
With hundreds of clients served till date; we've practically handled everything, right from fixing water leaks to removing mold to restoring properties damaged extensively by fire. Thanks to our progressive evolution over the years, and a strong determination to serve the community, today, we've managed to push past the barriers of limitations to acquire a strong foothold in the industry, transitioning from a small-time firm into a powerhouse.
Fast, efficient and reliable:
When mold takes over or when a flood hits a property, the key to recovery lies in how fast remedial measures are implemented. With time, the degree of damage done only aggravates; mold may grow to dangerous levels, water damage may permanently wreck your possessions, and smoke and soot may settle deep into building materials in case of fire damage. We understand this better than anyone else, and that's why even if you call a dozen different numbers, you'll always find that we're first ones to reach you – that's how fast we are. With a record response time of 30 minutes, once we reach you, it's only a matter of time before your property regains its pre-damaged state.
We work round-the-clock
Because disasters don't have a prescribed schedule to follow, even we, at Coral Springs Restoration Expert, don't conform to standard business hours. We know that your business could suffer a plumbing damage at any time, or your residential property could be on the receiving end of a mold attack. Waiting until morning to receive remediation services, means delays by at least 6 – 12 hours. While it might not seem like much, it does count. With time, the extent of salvageable property depreciates and damage may turn permanent, thus amplifying your losses. That's why; our helpline 954-355-0054 is open 24/7, day and night, to deliver services right on-time.
Innovation at every level
To be able to render exemplary services, we refuse to bind down to the conventional norms, rather we seek to explore and infuse innovation in all that we do. From procuring state-of-the-art equipment to refining our work processes to improve efficiency, we constantly strive to get better than the best, and don't settle for anything less-than-perfect. While other technicians will choose to rip up your flooring to detect leaks, we choose non-invasive techniques for the same – that's the difference we bring to the job.
We're fast, work efficiently, morally grounded, technically proficient and committed to serve the community in Coral Springs, FL area. When water or fire damage turns your life topsy-turvy; reassurance lies in knowing that we've got your back, always. All it takes is a phone call on 954-355-0054 and we'll set your life back on track.