Services Coral Springs Restoration Expert - Coral Springs, FL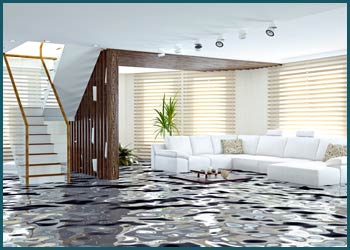 Destruction can be of any magnitude; it can range from something as simple as a water leak to something as severe as property flooding. A sudden fire outbreak or a burst pipe can throw your entire life out of your gear. The worst part is what comes after; the endless waits for technicians to assess the damage, the overpriced estimates, the unbearable losses, the delayed remediation provided that leaves half your property wrecked beyond repair and the cumbersome process of making insurance claims. Thankfully, it won't come to that; not with Coral Springs Restoration Expert by your side.
We're renowned across the Coral Springs, FL area for reliable, efficient, fast and affordable damage mitigation and restoration services. When you call us on 954-355-0054, you won't be transferred from line to line, rather will receive a response immediately and an onsite visit within the next 30 minutes.
Our prominent services include:
Disaster response:
Is your property flooded? Has a rainstorm caused extensive property damage? We understand the precarious nature of natural disasters, and are always prepared for the inevitable. Anytime you call us, you'll find us arrive at your premises armed with all the disaster relief and damage control equipment we'll need. We know that the last thing you need following a major catastrophe is to bear increased losses due to delayed remediation. When you call Coral Springs Restoration Expert, you'll get the requisite assistance, right when you need it.
Damage mitigation:
Water, fire, smoke, mold, contamination – there are multiple forms of damage your property can suffer. For all your problems, there's one solution – our damage mitigation services. Our advanced techniques, leading-edge equipment and highly experienced personnel are an unbeatable combo that can remediate the damage done, stemming it before it blows out of proportion. The bottom line is, when you call us, damage that might cost you thousands of bucks is restricted to only a fraction.
Restoration services:
You don't have to live with mold-eaten curtains or a stained wall. We don't want such aberrations to remind you of the damage-causing event forever. For this reason, we provide exemplary restoration services that will piece together your property inch by inch, covering all fronts, right from your floors to your furnishing; so that your property is restored to its former glory.
Tap into our two decades worth of expertise in providing damage mitigation and restoration services in Coral Springs, FL area by dialing 954-355-0054!
Water damage can hit you unexpectedly, and you might not even realize it until it's too late. A small leak may often be dismissed as a trivial issue and overlooked – that's something you must NOT do! Over time, the small leak that you so ruefully ignored can spread, damage your carpets, warp wood, shrink leather, lead to mold formation and result in serious health hazards. Before a simple leak ruptures a hole in your peace of mind, it's vital to detect it early and stop the leak from turning your life into a fiasco. That's where Coral Springs Restoration Expert comes in! We can detect leaks faster than anyone else in Coral Springs, FL area and can prevent water damage from deteriorating the structural integrity of your property. One call to 954-355-0054 and you can bid goodbye to those pesky water leaks! Click here to read more...
After a storm, a burst pipe or groundwater intrusion, flooding is a very real possibility. No property is immune to it! From the mightiest of skyscrapers to the modest of homes, when Nature decides to unleash its wrath, it does so ruthlessly, with no regard for life or property. When a flood hits your property, trust the leading flood damage restoration company in Coral Springs, FL area to be by your side, helping you recover from the devastation with minimum losses and reset your property to its original pre-damage state. Click here to read more...
Mold is a type of fungus, present both indoors and outdoors. In Nature, they have a purpose to serve. However, within your home, mold growth can severely hamper air quality, cause property damage and lead to health hazards. When given the perfect environment, mold spores can grow and multiply uncontrollably within 48 -72 hours and continue to proliferate, eventually making the property uninhabitable. Immediate remediation and mold removal is mandatory to curb the spread of mold and to sanitize the property again. And that's where Coral Springs Restoration Expert - a leading mold remediation expert in Coral Springs, FL area can help you. Click here to read more...
At one point or the other, we've all experienced an overflowing bathtub or a leaky faucet. A storm can leave the roof damaged, allowing water to cascade into your premises, damaging your prized possessions. When the affected areas are small, all you need to do is mop it up and dry it. However, extensive damage brought about by a burst pipe or a flood can prove to be disastrous. A flood, for instance, can cause water to stagnate, proliferating disease-causing bacteria, weakening building structure, resulting in electrical failures, destroying your property and promoting mold growth. There's also damage that's invisible to the naked eye hidden underneath the layers of drywall or your foundation, which can progressively damage your property. These are not jobs you should consider taking up your own. A slight misstep and ignorance on your part could result in property damage that could have been avoided with professional help. Click here to read more...
Whether you run a business or are a homeowner, nothing can be more devastating than watching your property go up in flames. All it takes is a misplaced candle to start a raging fire that laps up your property in its fiery rage. It can destroy your home, char your possessions to ashes, and take a tremendous emotional toll on you, your family members or employees. It's not just the fire that's damaging. To top it off, its after-effects such as smoke, soot, odor, debris and ashes can continue to deteriorate your property's condition to an extent where damage becomes permanent and irrecoverable. Substantial water damage can also be brought about by efforts to suppress the fire. While all may seem lost, hope comes in the form of our fire damage restoration services in Coral Springs, FL area. Click here to read more...
Fire, flood, storm or an unexpected acciden, can all be a damaging experience, both to you and your property. While there's nothing much you can do, except limit the damage to a bare minimum, you can however, restore your property to its pre-loss state. Dealing with such extensive property damage, can leave property owners unsure and uncertain about what to do next. Intense structural damage demands reconstruction or remodeling, but the process involves huge costs and disrupts day-to-day life and business activities. What you need is a company that handles it with professionalism, has highly trained technicians, and is fully equipped to handle reconstruction/remodeling projects of any scale. Click here to read more...